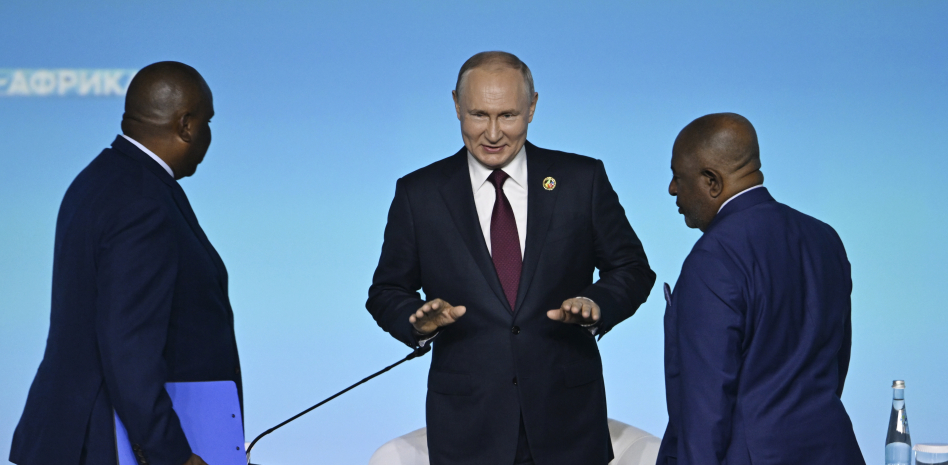 Emmanuel González

Hits: 216
Rating:

( 0 Rating )
On July 27, 2023, the Russia-Africa Summit, also known as the Russia-Africa Economic and Humanitarian Forum, kicked off in St. Petersburg. The summit saw the participation of 49 delegations from various countries, foreign ministers from each of these countries, 17 heads of state, and 5 African organizations. The central theme of this unprecedented summit revolved primarily around issues such as security, gas supply, and grain trade, all of which have been impacted in one way or another by the Russo-Ukrainian war.
Numerous hotels and villas in St. Petersburg had to provide substantial services to accommodate these leaders, including 17 heads of state and, notably, Russian President Vladimir Putin and his delegation, who traveled from Moscow to St. Petersburg for the summit.
This event has revitalized the hotel, hospitality, and transportation industries both in Russia and St. Petersburg. Since the beginning of the war and the diplomatic and commercial blockade with the West, the former Russian capital had seen a decline in the significant number of visitors it used to receive before the conflict. Therefore, while the Kremlin has allies in Africa, Asia, and certain parts of Latin America, the summit has also helped stimulate Government and Institutional Travel (GITT) within the Russian Federation, highlighting the high profitability generated by these trips for accommodation, transportation, gastronomy, intermediation, and translation service providers.
---